The stihl ms 250 won't start may be due to issues with the fuel, spark plug, or air filter. It is important to check these components for proper functioning and replace any worn-out or damaged parts.
In addition, cleaning the carburetor and fuel lines can also help resolve starting issues.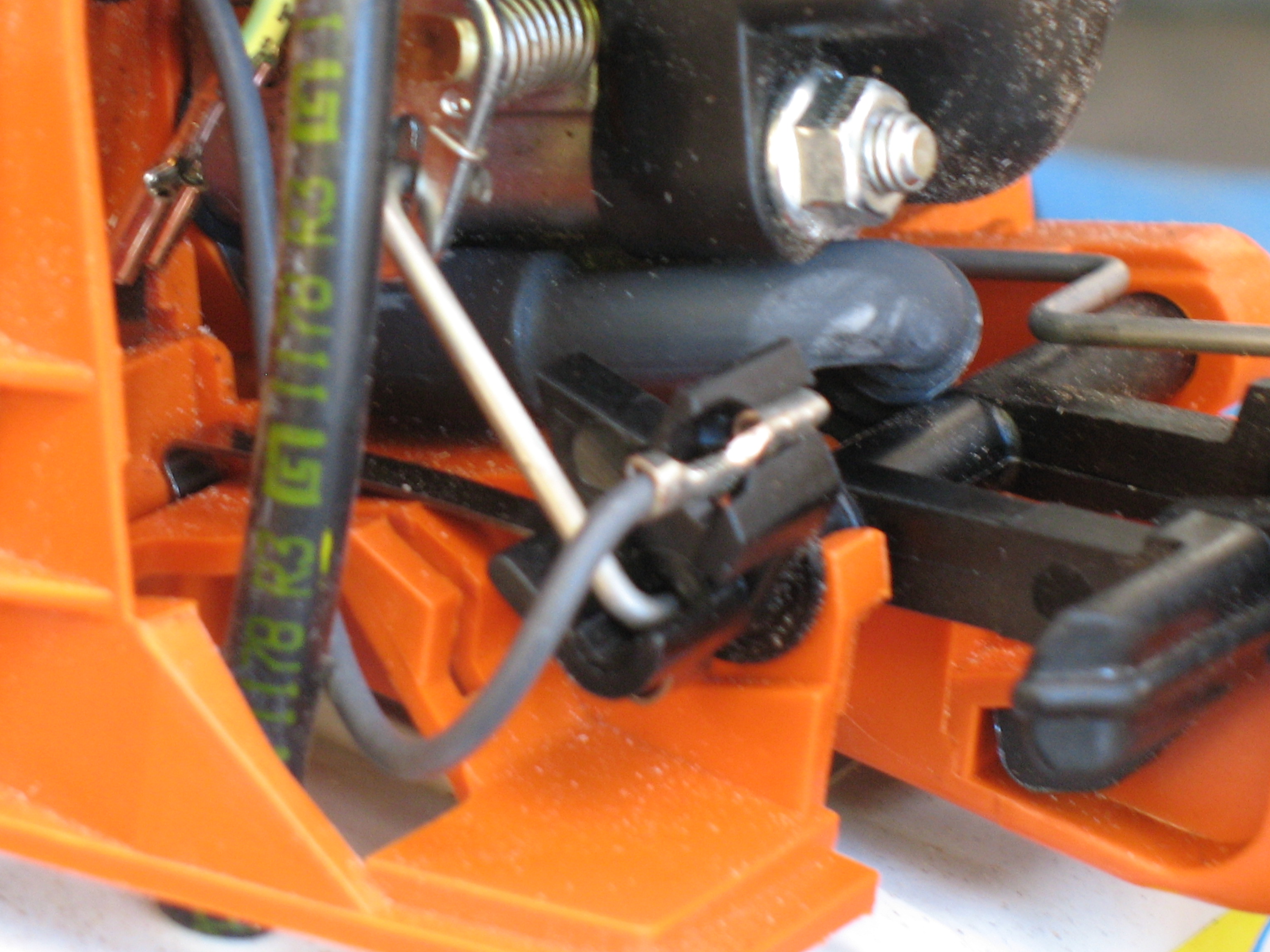 Credit: www.arboristsite.com
Common Reasons For Stihl Ms 250 Not Starting
Having trouble starting your stihl ms 250 chainsaw? Don't worry, there are common reasons why this might be happening. In this section, we will discuss these reasons and provide some solutions to get your chainsaw up and running smoothly again.
Spark Plugs: Inspecting And Replacing
A faulty spark plug can prevent your stihl ms 250 from starting. Regularly inspecting and replacing your spark plug can help resolve this issue.
Check the spark plug for any signs of wear or damage, such as a cracked porcelain insulator or excessive carbon buildup. If you notice any of these signs, it's time to replace the spark plug.
Ensure that the spark plug gap is set correctly according to the manufacturer's specifications. Adjust the gap if necessary.
It is recommended to use a genuine stihl replacement spark plug for optimal performance.
Fuel System: Checking For Contamination
Contaminated fuel can also be a culprit behind your stihl ms 250's starting woes. It's important to regularly check the fuel system for any signs of contamination.
Drain the old fuel from the tank and inspect it for impurities or debris. If you notice any, clean the tank thoroughly before refilling it with fresh fuel.
Check the fuel filter for clogs or blockages. Replace the fuel filter if necessary.
Ensure that the fuel lines are properly connected and not damaged. Replace any damaged fuel lines to prevent fuel delivery issues.
Air Filters: Cleaning And Replacing
Clogged or dirty air filters can restrict airflow and prevent your stihl ms 250 from starting. Regularly cleaning and replacing the air filters is essential.
Remove the air filter cover and inspect the air filter. If it is dirty or clogged with debris, clean it using compressed air or a mild detergent solution. Allow it to dry completely before reinstalling.
If the air filter shows signs of wear or damage, it's best to replace it with a new one. Using a genuine stihl air filter is recommended.
Be sure to properly reinstall the air filter and securely fasten the air filter cover to ensure proper functioning of the chainsaw.
By following these simple maintenance steps, you can address common issues that prevent your stihl ms 250 from starting. Regularly inspecting and maintaining your chainsaw will not only ensure reliable starting but also prolong its lifespan. Remember to always refer to the manufacturer's guidelines for specific instructions on maintaining your stihl chainsaw.
Checking Spark Plugs For Stihl Ms 250 Won'T Start
Signs Of A Faulty Spark Plug
When your stihl ms 250 won't start, one possible culprit could be a faulty spark plug. The spark plug plays a crucial role in generating the spark necessary for ignition in the engine. Here are a few signs that indicate a spark plug issue:
Lack of spark: If you don't see a spark when you try to start the chainsaw, it's likely that the spark plug is faulty.
Difficulty starting: If your stihl ms 250 is experiencing difficulty starting or requires multiple attempts to start, it could be due to a worn-out or fouled spark plug.
Poor engine performance: A faulty spark plug can lead to rough idling, hesitation during acceleration, or a decrease in power output, resulting in poor overall engine performance.
Increased fuel consumption: When the spark plug isn't functioning properly, it can cause incomplete combustion, leading to increased fuel consumption.
Step-By-Step Guide For Removing And Inspecting Spark Plugs
Inspecting and maintaining your spark plugs regularly is crucial to ensure optimal performance of your stihl ms 250 chainsaw. Here is a step-by-step guide on how to remove and inspect spark plugs:
Preparation: Before starting any maintenance work, ensure the chainsaw is turned off and the spark plug wire is disconnected to avoid accidental starts.
Accessing the spark plugs: Locate the spark plug on the cylinder head. Depending on the stihl ms 250 model, you may need to remove a plastic cover or housing to gain access to the spark plugs.
Removing the spark plug: Use a socket wrench or spark plug wrench to carefully loosen and remove the spark plug. Turn it counterclockwise until it can be lifted out of the cylinder head.
Inspection: Examine the spark plug for any signs of damage, such as fouling, corrosion, or excessive wear. Also, check the electrode gap using a spark plug gap tool. Ensure that the gap meets the manufacturer's specifications.
Cleaning: If the spark plug appears dirty or corroded, it's best to clean it. Use a wire brush or spark plug cleaner to remove any deposits on the electrodes and restore their functionality. Be cautious not to damage the electrode or insulator during the cleaning process.
Reinstalling or replacing the spark plug: If the spark plug is still in good condition after cleaning, reinstall it by screwing it into the cylinder head by hand until snug. Use the spark plug wrench to tighten it slightly.
Installing new spark plugs: If the spark plug is damaged, it's recommended to replace it. Install a new spark plug by screwing it into the cylinder head by hand. Use the spark plug wrench to tighten it to the manufacturer's recommended torque.
Reconnecting the spark plug wire: Once the spark plug is securely in place, reconnect the spark plug wire to ensure proper ignition.
Remember to consult your stihl ms 250 chainsaw's manual for specific instructions and torque specifications when removing, inspecting, and installing spark plugs. Regularly checking and maintaining your spark plugs can help ensure reliable starting and optimal performance of your chainsaw.
Inspecting And Cleaning The Fuel System
Overview Of The Fuel System In Stihl Ms 250
When it comes to the performance of your stihl ms 250 chainsaw, the fuel system plays a crucial role. It ensures that the engine receives a steady supply of clean fuel for optimal functionality. If your chainsaw is experiencing starting issues, it's essential to inspect and clean the fuel system.
Let's dive into the key points of this process:
The fuel system consists of various components, including the fuel tank, fuel line, carburetor, and fuel filter. Each part plays a vital role in delivering fuel to the engine.
The fuel tank is the starting point of the system, holding the gasoline or fuel mixture required for operation.
The fuel line acts as a conduit, transferring fuel from the tank to the carburetor. It's important to check for leaks or blockages in the fuel line that may hinder fuel flow.
The carburetor, often seen as the heart of the fuel system, mixes air and fuel to create an explosive mixture that powers the engine. Inspecting and cleaning the carburetor can improve fuel delivery and overall performance.
The fuel filter is responsible for removing impurities from the fuel, preventing them from clogging sensitive engine components. A clean and functional fuel filter ensures uninterrupted fuel flow.
Checking For Contaminated Fuel
Contaminated fuel is a common culprit behind a chainsaw's starting issues. Here are the key points to consider when checking for contaminated fuel:
Contaminated fuel can happen due to several reasons, such as water ingress, debris in the fuel tank, or using old fuel that has deteriorated over time. Any of these factors can disrupt the fuel system, causing starting problems.
Start by visually inspecting the fuel in the tank. Look for any discoloration, sediment, or foul odor. If you notice any abnormalities, it's a sign of contaminated fuel.
Draining the old fuel and replenishing the tank with fresh fuel is the first step in dealing with contamination. Make sure to dispose of the old fuel properly.
It's also essential to clean the fuel tank thoroughly, removing any debris or sediment that may have accumulated. This will help prevent future fuel contamination issues.
Always use clean, fresh fuel from a reputable source to minimize the risk of contamination. Regularly emptying and cleaning the fuel tank is an excellent preventive measure.
Cleaning The Fuel Filter
The fuel filter in your stihl ms 250 chainsaw acts as a safeguard against debris and impurities reaching the engine. Cleaning the fuel filter is vital to prevent clogging and ensure smooth fuel flow. Here's how to do it:
Locate the fuel filter, which is typically attached to the fuel line inside the fuel tank. Follow the manufacturer's instructions if you're unsure where it's located.
Carefully remove the fuel filter from the fuel line. Inspect it for any visible signs of dirt, debris, or clogging. If it appears dirty or clogged, it's time for a cleaning.
Gently rinse the fuel filter with clean gasoline or a specialized carburetor cleaner. Avoid using excessive force or harsh cleaning agents that can damage the filter.
Once cleaned, allow the fuel filter to dry completely before reattaching it to the fuel line. Ensure it fits securely, preventing any fuel leaks or misalignments.
Regularly checking and cleaning the fuel filter, along with replacing it periodically, will help maintain optimal fuel system performance and contribute to the longevity of your chainsaw.
By inspecting and cleaning the fuel system in your stihl ms 250 chainsaw, you can troubleshoot starting issues and ensure that your chainsaw operates smoothly. Remember, a well-maintained fuel system leads to improved performance and reliable operation.
Troubleshooting Stihl Ms 250 Won'T Start Due To Air Filter Issues
Importance Of Air Filters In The Starting Process
When it comes to starting a stihl ms 250 chainsaw, one crucial component that often gets overlooked is the air filter. The air filter plays a vital role in the starting process, as it ensures the engine receives clean air, free from debris, dust, and other contaminants.
A clogged or dirty air filter can impede the airflow, resulting in the chainsaw failing to start or run optimally. Therefore, it is essential to understand the importance of air filters and how to troubleshoot any issues that may arise.
Verifying If The Air Filter Is Clogged
To determine if the air filter is causing your stihl ms 250 chainsaw to fail to start, you need to inspect it for any signs of clogging. Here are some key points to consider:
Check the appearance of the air filter: A dirty or clogged air filter will often be covered in dust, dirt, and debris. If the filter looks excessively dirty or blocked, it may need cleaning or replacement.
Assess the condition of the filter: A damaged or torn air filter can also hinder the starting process. Check for any tears, holes, or visible signs of wear and tear.
Examine the color of the filter: A clean air filter is typically light or white in color. If your filter appears dark or heavily discolored, it may be clogged and require attention.
Proper Cleaning And Replacement Procedures
If you've determined that the air filter is indeed clogged and causing starting issues with your stihl ms 250 chainsaw, it's important to take the necessary steps to clean or replace it. Here's what you need to know:
Cleaning the air filter:
Gently tap the filter to remove loose debris: Start by tapping the filter against a hard surface to dislodge any loose dirt and debris.
Use compressed air or a brush to remove remaining particles: Utilize compressed air or a soft brush to remove any remaining particles from the filter.
Avoid using water or solvents: It's crucial to keep in mind that water or solvents should never be used to clean the air filter, as they can damage its composition.
Replacing the air filter:
Purchase a suitable replacement filter: If the air filter is too clogged or damaged to be cleaned, it's time to purchase a new one. Visit an authorized stihl dealer or retailer to ensure you get the correct replacement filter.
Remove the old filter and install the new one: Follow the manufacturer's instructions to safely remove the old air filter and install the new one properly. Ensure it fits snugly and securely.
Remember, regular maintenance of the air filter is essential to keep your stihl ms 250 chainsaw running smoothly. Cleaning or replacing the air filter when necessary will prevent starting issues and ensure optimal performance. By taking the time to troubleshoot and address any air filter problems, you can enjoy hassle-free starts and prolonged engine life.
Other Possible Causes And Solutions
If you've gone through the troubleshooting steps mentioned in the previous section and your stihl ms 250 still won't start, there could be other underlying issues causing the problem. Let's take a look at some other possible causes and their respective solutions:
Carburetor Problems: Diagnosis And Fix
Clogged fuel passages: Over time, fuel residues can build up in the carburetor's fuel passages, obstructing the flow of fuel. To fix this issue, you'll need to disassemble and clean the carburetor thoroughly.
Damaged or worn-out needle valve: The needle valve regulates the amount of fuel entering the carburetor. If it is damaged or worn-out, it can cause fuel starvation or flooding. Replacing the needle valve should resolve the problem.
Maladjusted carburetor settings: Incorrectly adjusted mixture screws or idle speed can prevent the engine from starting. Make sure to refer to your user manual or seek professional assistance to properly adjust the carburetor settings.
Ignition Coil Issues: Testing And Replacement
Ignition coil failure: If the ignition coil is faulty, it won't generate the necessary voltage to produce a spark. You can use a multimeter to test the coil for continuity or consult a professional for accurate diagnosis. If the ignition coil is indeed faulty, it will need to be replaced.
Recoil Starter Assembly: Troubleshooting And Repair
Stuck recoil starter mechanism: A jammed or stuck recoil starter assembly can prevent the engine from starting. Check for any obstructions or damage to the recoil starter assembly and repair or replace it as needed.
Broken recoil starter spring: A broken spring can also cause the starter rope to not retract properly. In such cases, the recoil starter spring should be replaced to restore the functionality of the recoil starter assembly.
Remember, if you're not comfortable performing these troubleshooting steps or diagnosing the issues yourself, it's always recommended to seek professional assistance or consult an authorized stihl dealer. They have the expertise to accurately diagnose and fix any problems with your stihl ms 250 chainsaw.
Preventive Maintenance Tips For Stihl Ms 250
Regular maintenance is crucial to keep your stihl ms 250 chainsaw running smoothly and efficiently. Neglecting preventive maintenance can lead to frustrating problems, like your chainsaw refusing to start when you need it most. In this section, we will discuss the importance of regular maintenance for your stihl ms 250 and provide some simple preventive maintenance tips to help you avoid starting issues.
Importance Of Regular Maintenance
Regular maintenance not only prolongs the lifespan of your stihl ms 250 chainsaw but also ensures its optimal performance. Here are some key points to understand the importance of regular maintenance:
Regular maintenance prevents starting issues: Routine maintenance tasks such as cleaning, lubricating, and inspecting the chainsaw can help identify and resolve any underlying issues that could prevent it from starting.
Enhances safety: Proper maintenance reduces the risk of accidents by ensuring that all parts are in good working condition.
Improves efficiency: A well-maintained chainsaw operates more efficiently, resulting in better cutting performance and increased productivity.
Saves money: Regular maintenance helps prevent major breakdowns and costly repairs. It is more cost-effective to invest time and effort in preventive maintenance than dealing with expensive repairs later.
Cleaning And Lubricating The Chainsaw
Cleaning and lubricating your stihl ms 250 chainsaw regularly is vital to ensure its smooth operation. Here are some maintenance tips to keep your chainsaw in top shape:
Clean the air filter: Remove the air filter cover and clean the air filter with a soft brush or compressed air. A clogged air filter can prevent proper air circulation, leading to starting issues.
Check and clean the spark arrestor: The spark arrestor prevents sparks from exiting the muffler and reduces the risk of fire. Regularly inspect and clean the spark arrestor to remove any accumulated debris.
Lubricate the chain: Properly lubricating the chain reduces friction and helps prevent premature wear. Use a high-quality chain lubricant and ensure the chain is adequately tensioned for optimal performance.
Inspect the guide bar: Regularly inspect the guide bar for signs of wear or damage. Clean out any sawdust or debris from the bar groove to maintain optimal cutting performance.
Check the fuel and oil filters: Clean or replace the fuel and oil filters regularly to ensure a healthy fuel and oil supply to the engine.
Storing The Chainsaw Properly
When the chainsaw is not in use, proper storage is essential to maintain its condition and prevent starting issues. Consider the following tips for storing your stihl ms 250:
Empty the fuel tank: Before storing the chainsaw for an extended period, empty the fuel tank to prevent the fuel from deteriorating and clogging the carburetor.
Clean the saw thoroughly: Remove any dirt, debris, or sawdust from the chainsaw before storing it. This helps prevent corrosion and ensures a clean starting surface.
Store in a dry and protected area: Store the chainsaw in a dry place to prevent moisture damage. A protective case or cover can further safeguard it from dust and accidental damage.
By following these preventive maintenance tips, you can keep your stihl ms 250 chainsaw in excellent condition and avoid starting issues. Remember, investing a little time and effort in regular maintenance goes a long way in ensuring the longevity and optimal performance of your chainsaw.
Frequently Asked Questions Of Stihl Ms 250 Won'T Start
Why Does My Stihl Ms 250 Won'T Start?
Sometimes, the spark plug may be dirty or worn out, the fuel filter may be clogged, or the carburetor may need cleaning. Check these components and ensure they are in good condition for your chainsaw to start smoothly.
How Can I Fix A Stihl Ms 250 That Won'T Start?
To fix a stihl ms 250 that won't start, try cleaning or replacing the spark plug, checking and cleaning the fuel filter, or cleaning the carburetor. If these steps don't work, it may be best to take it to a professional for further diagnosis and repair.
What Is The Fuel To Oil Ratio For A Stihl Ms 250?
The recommended fuel to oil ratio for a stihl ms 250 chainsaw is 50:1. This means you should mix 2. 6 fluid ounces (77 ml) of oil with one gallon (3. 79 l) of gasoline. Always use the proper mix ratio to ensure optimal performance and prevent damage to your chainsaw.
Conclusion
In troubleshooting a stihl ms 250 that won't start, it's important to consider several possible causes. Firstly, a lack of fuel or improper mixture can prevent the engine from starting. Ensure the fuel tank is filled and the fuel mixture is correct.
Secondly, check the spark plug for dirt or damage and replace if necessary. Additionally, inspect the air filter for clogs and clean or replace as needed. It's also crucial to inspect the carburetor for any blockages or faulty parts. Cleaning or repairing the carburetor can often resolve starting issues.
Lastly, consider any other potential issues such as a problem with the ignition system or compression. Overall, troubleshooting a stihl ms 250 that won't start requires a systematic approach, checking each potential issue until the problem is resolved. By following these steps, you can quickly get your chainsaw running smoothly and efficiently once again.